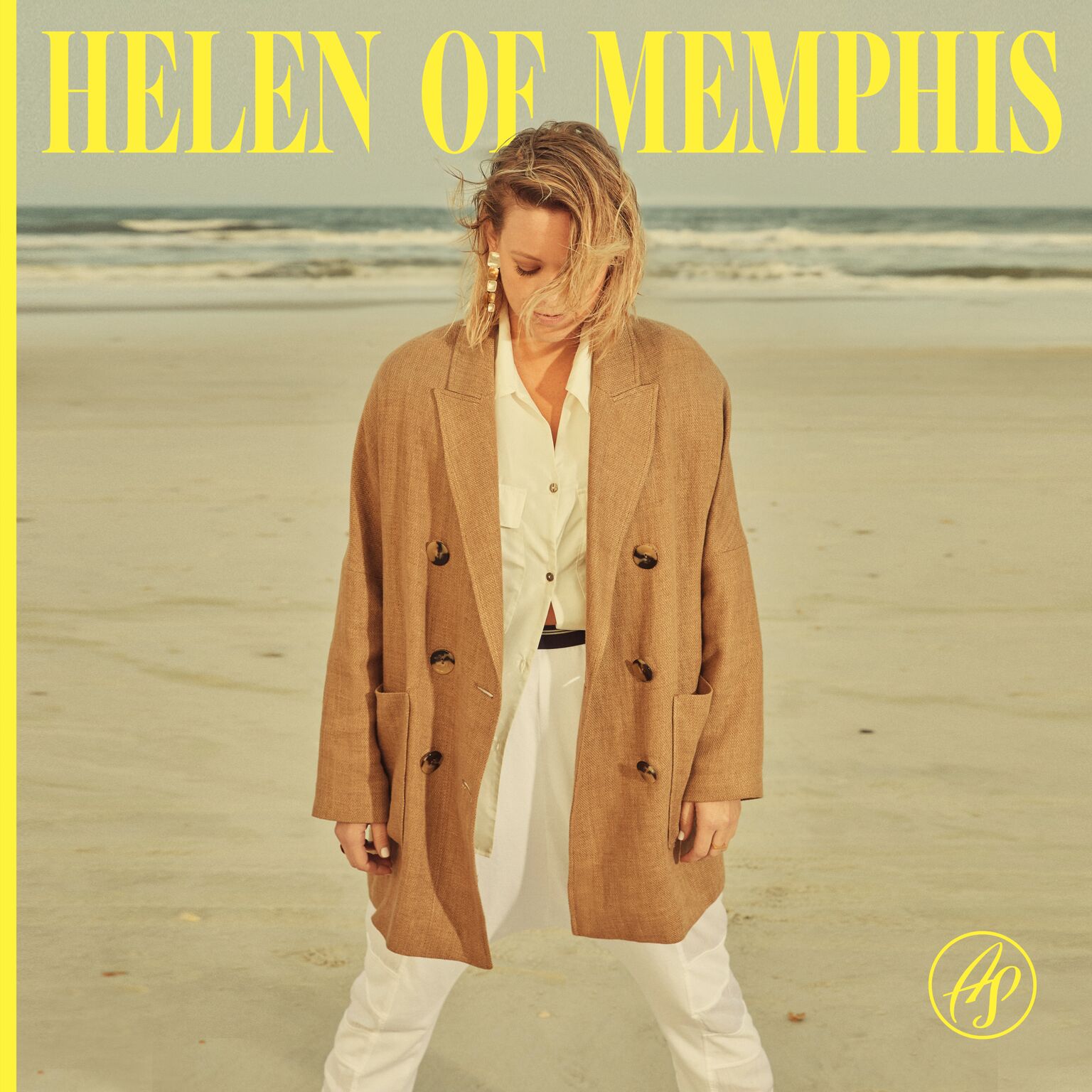 Helen of Memphis (Coming 8.10.18)
How a vintage Southern brand inspired Nashville-based singer/songwriter Amy Stroup's new album 'Helen of Memphis' (Aug. 10)
S: One of the most licensed women in music delivers third studio album
For more than a decade, singer/songwriter, artist and entrepreneur Amy Stroup's perfectly-crafted songs have transported listeners to another dimension. Stroup is one of the most licensed females in music in today, and her songs, filled with vivid storytelling rich, emotional honesty, have appeared in hundreds of TV shows including This Is Us and Grey's Anatomy, international ad campaigns for British Airways, Google and Amazon Prime, and even award-nominated trailers for blockbusters like Despicable Me 3 and Peter Rabbit; her voice has provided the backing to 467 TV/film moments.
Now, Amy's "salted-caramel voice" (Marie Claire) lends itself to her own solo project, the 13-track album 'Helen of Memphis' (out Aug. 10). Produced in part by members of the LA-based SUPERCOOKIES (Kendrick Lamar, DRAM), the album is Amy's most pop-leaning to-date. Along with creative partner Mary Hooper, and a host of collaborators — One Republic's Tim Meyers, her Danger Twins partner Andrew Simple — she and the SUPERCOOKIES team crafted intoxicating instrumental tracks, layering up bass and drum loops and capturing whatever freewheeling vocal melodies they inspired.
The passing of her grandmother in 2015 was the genesis of the project. Amy inherited a treasure trove of Helen of Memphis vintage furs and coats, the kind that one might don for a fancy night out on the town some 70 years ago. This female-run women's store in Memphis was the premiere place for custom-tailored clothes of special occasions. Remembering the cool, steady swagger of her grandmother, Amy channeled her energy and pushed herself into bold new sonic territory, creating an album filled with bright, electronic pop elements into groove and beat-driven tunes that absolutely bubble over with feminine empowerment and confidence.
"When I put the coats on, I could just imagine my grandmother feeling so good about the way she looked and walking into a party full of confidence," says Amy. "That's what I wanted for this record, to make an album that you could listen to and step into your own confidence."
The album's lead single "Magic," a funky throwback full of swagger and style that was recorded the same day it was written. Hypnotic in its groove, the song is a celebration, a sonic high five that struts down the street with poise and pride. The reckless "Thrill Of It" explore similar SUPERCOOKIES palettes, but Stroup's collaboration with a host of additional artists and producers on the album created a remarkably diverse-yet-cohesive collection. The dreamy "Far Side Of The Sea" builds from acoustic simplicity to a dense, swirling orchestration, while the tender "Go That Far" casts a hushed and intimate trance. The bittersweet "Lost Ones" offers up a cinematic glimpse inside a racing mind, as Stroup sings, "Why do the lost ones love me / I'll be the last one to find me." The song is self-reflective without being self-critical, and like so much of the album, it suggests that we treat ourselves with kindness and love and avoid settling for anything less than what we truly deserve.
In a world of constant competition and comparison, it can be hard to remember just how remarkable we truly are, but sometimes all it takes is a kind word or loving glance to turn things around. In Amy's case, it was the beautiful, strong confidence of her grandmother encapsulated in a collection of coats.
'Helen of Memphis' Track List:
1. Far Side of the Sea
2. Magic
3. Made
4. Stare
5. Wild Nights
6. Lost Ones
7. Hero
8. Go That Far
9. Thrill of It
10. The One I Need
11. Magic (Remix)
12. Stare (Remix)
13. Fearless